ScanFish 3D steering
Supplier:

Product no :

0100061
Key benefits
3D steering of EIVA ScanFish ROTVs

Increase subsea survey efficiency with horizontal steering.

3D steering of EIVA ScanFish ROTVs

Making a wide ROTV reach even wider

The EIVA ScanFish remotely operated towed vehicle (ROTV) models can follow the seabed, keep a fixed depth, or undulate up and down through the water. With just a simple addition, though, they are able to take even another tack.

EIVA has developed an easy and effective way to modify the existing ScanFish ROTV models with '3D' steering – that is, the ability to not only swim up and down, but sideways as well during subsea survey operations.

Increase subsea survey efficiency with horizontal steering

The optional 3D upgrade to the ScanFish ROTV allows the operator to control not just the vertical but also the horizontal movement of any ScanFish ROTV through the water, with a fast steering response and a wide range of lateral movement of +/- 25 metres.

The improvement to ScanFish manoeuvrability brings numerous performance advantages. It is especially useful when operating in conditions where currents may influence ROTV positioning, when long tow cables are used in deep water, or when charting runlines that are not straight, to name but a few scenarios.

It also increases survey efficiency, since overlap of sensor coverage can be reduced and the number of re-surveys required can be minimised. The upgrade is available on all ScanFish models, but is especially relevant to the ScanFish Katria model, in its terrain-following operation mode for wide-sweep UXO surveys.

Moreover, 3D steering can be used with NaviPac Pro – the navigation and positioning product of EIVA NaviSuite – as an optional extra. The software's auto-pilot feature will allow for the ROTV to follow a predefined runline as instructed by the software.

See the ScanFish show off its sideways moves and how easy it is to deploy and recover

Upgrade for current ScanFish ROTVs

Already have a ScanFish ROTV? Then all you need is an upgrade.

Already have a ScanFish ROTV? Then all you need is an upgrade

As an upgrade, the 3D steering requires modifications to the ScanFish subsea controller housing (extra ports for the flaps), replacement of side-panels, and a software upgrade of both firmware and the ScanFish III Flight software.

In other words, EIVA outfits the ScanFish model with an extra set of 'fins' to give it a greater range of movement, and then teaches it to use its new 3D steering ability.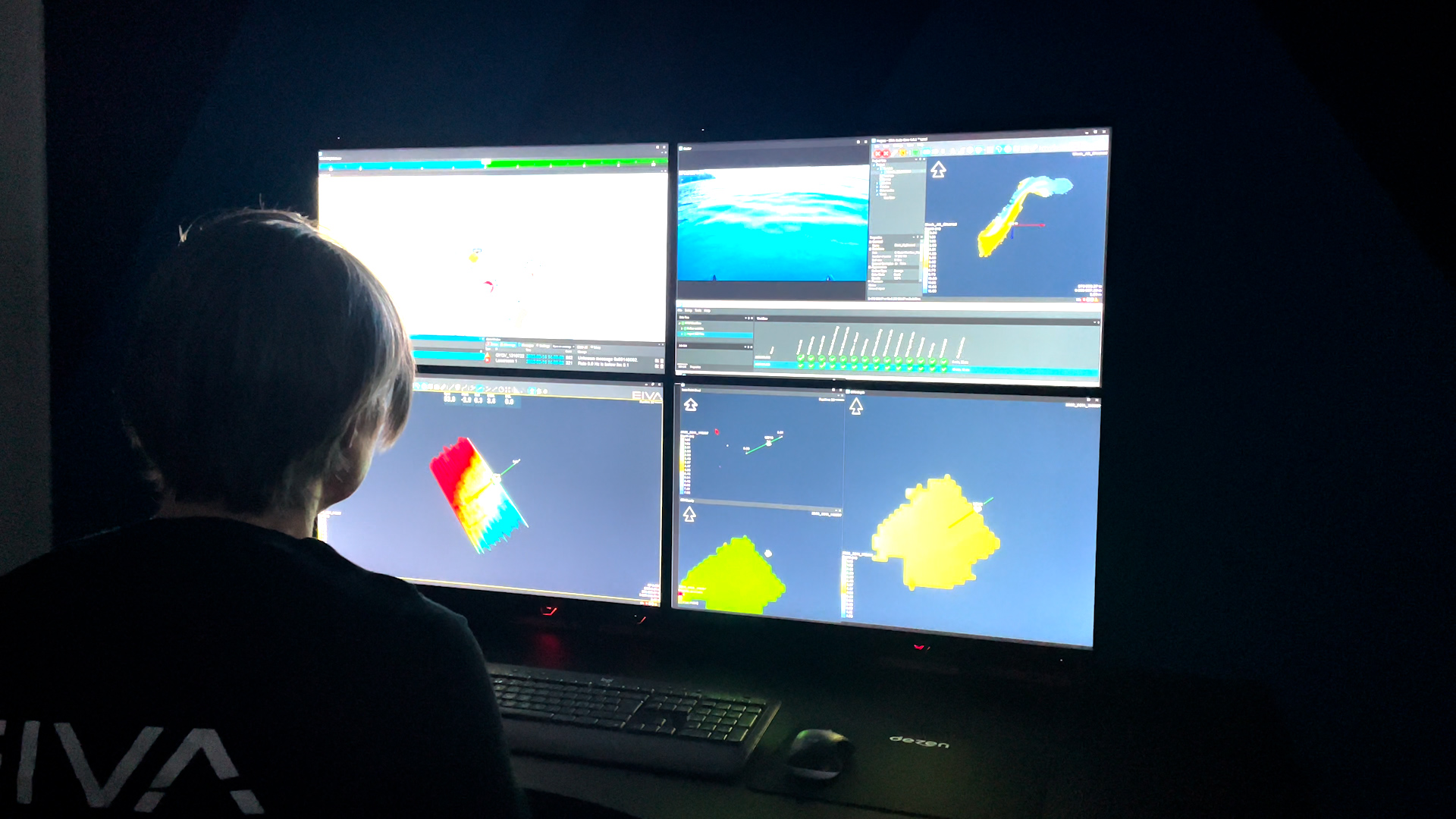 Want to attend free webinars?
The ongoing EIVA LIVE webinar series keeps you up to date on our latest software and hardware developments – with the possibility to dive deeper and ask our experts questions. Past webinars have showcased solutions such as our autopilot and software for autonomous hydrographic surveys, as well as new automated ROV inspection modes.