Are you interested in working at a market leading company, delivering cutting-edge offshore survey solutions to customers around the world? If so, EIVA might just be the place for you.
From manufacturing to marketing, and from software to sales, we conduct all of our business activities in house. This means that alongside electronics engineers and programmers, we regularly recruit people from a diverse range of professional and educational backgrounds to work across the many non-engineering roles that we rely upon at EIVA.
Read on to learn about what it's like to work at EIVA, current career opportunities, and our open attitude towards unsolicited applications.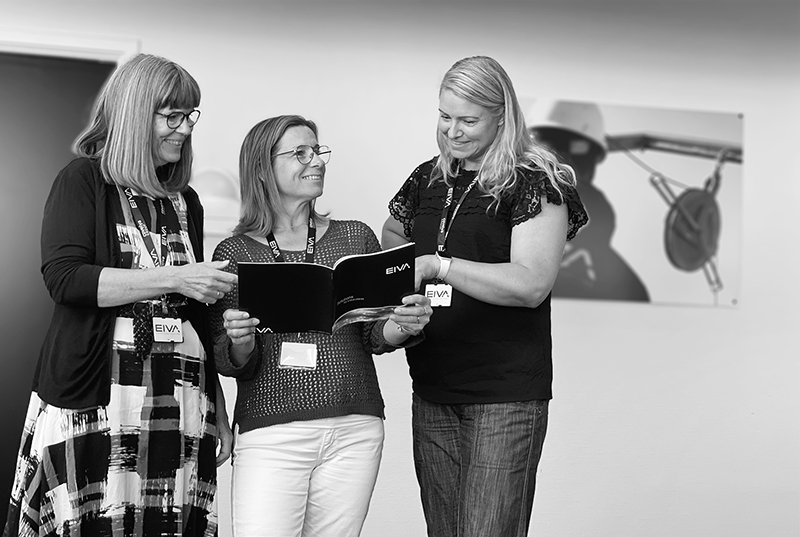 Working at EIVA
Interested in joining the EIVA crew? Then have a look at our opportunities for employment and learn about submitting an unsolicited application.
High-end, innovative technology
Inspiring, international environment
A market leading company with global reach
Keeping the customers' businesses above water
EIVA is a medium-sized company delivering solutions to maritime industry players around the world. To this end, we develop some of the best software in the subsea survey industry, as well as design, manufacture and service state-of-the-art underwater survey equipment. We also provide 24/7 technical support, educational resources and software training to maritime stakeholders.
At the center of these activities are our customers. We recognise that they are operating around expensive assets, including exploration vessels, marine science research equipment, and offshore energy systems, and that our solutions are business-critical to their operations.
Whether it is locating and mapping shipwrecks or pipelines, surveying for offshore wind turbine placement, or performing subsea inspection of oil rigs, knowing that we have the right tool for the job, and can assure customers of high-quality, reliable performance, is our number one priority.
Can't find what you're looking for?