24/7 Maintenance and support
To EIVA, a sale goes far beyond delivery of the solution. Assisting our customers with any question or challenge that may arise is second nature to us, and we're constantly working on improving our solutions according to user input, new requirements and future technologies.
Remain competitive
With the maintenance programme, you benefit from the ongoing further development of the software suite and firmware through regular updates, accessible via our download site. Consequently, you remain up-to-date and competitive and will be informed when new releases are available.
An experienced service and support team
The possibility of getting in contact with the help desk team 24/7, regardless of the time or day of the week means that downtime is minimised.
How to get these services
All software licence subscriptions include 24/7 support and software maintenance.
Purchase of a permanent licence includes 24/7 support and software maintenance (SMS) for one year. After the first year of your permanent licence, SMS is available to purchase on an annual basis, priced at 15% of the list price of the permanent licence.
Owners of EIVA ScanFish ROTV and ToughBoy wave buoy products have access to our help desk team 24/7 and firmware updates through the download site.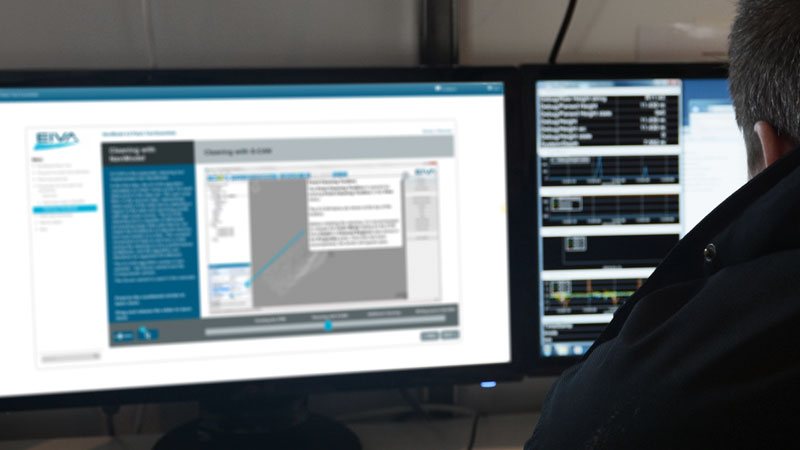 NaviSuite eLearning
Learn the EIVA NaviSuite software ropes online, with the EIVA eLearning site – at a cost of only
€ 195 for 12 months' full access
Wherever you want
Whenever you want
Renewal at the price of € 95
Looking for a corporate account?
Develop team competencies quickly, conveniently and at a discount for € 95/person with an EIVA eLearning corporate account.