ATTU
Supplier:

Product no :

100000003
Key benefits
Time accuracy and high-quality data

Sophisticated, field-proven time tagging technology that works in harmony with NaviSuite for improved survey results.

Accurate time tagging for improved survey results

When time accuracy is of pivotal importance to your survey operation, the EIVA ATTU time-tagging unit offers you a simple way of taking the time-tagging feature of EIVA's software to the highest level.

ATTU can be applied in any survey set-up that includes EIVA NaviPac and NaviScan navigation and data acquisition software solutions.

Accuracy better than 50 µSec

Knowing the when and where of your sensor data is an essential element when you want optimum accuracy and high-quality data of your survey operations. ATTU ensures a time-tagging accuracy that is better than 50 µSec. This is far superior to what can be obtained through use of the standard clock of an ordinary PC.

Easy configuration

Setting survey sail quickly through easy configuration.

Setting survey sail quickly through easy configuration

The rack-mounted ATTU unit enables plug'n'play installation into existing solutions – you simply connect the sensors and configure the unit in the intuitive web interface.

The ATTU has a multiplexer which converts the serial sensor feeds into a single UDP/IP feed wrapped in the same time format. This, together with the fact that ATTU allows for distributed interfacing through optional location of the ATTU rack unit on the vessel, eliminates complex cabling.

Configurable with non-EIVA software applications

Should you want to use the ATTU with your own software applications, we also licence out the ATTU protocols and formats on request.

Possible to fit as OEM equipment

The ATTU can be fitted as an OEM product. This is done by integrating the ATTU in a subsea housing, which comprises of electronics, firmware, a number of serial ports and a multiplexer, into your own subsea unit. This is for example an ideal solution for ROVs with multiple sensors, as the multiplexer converts data from serial to IP.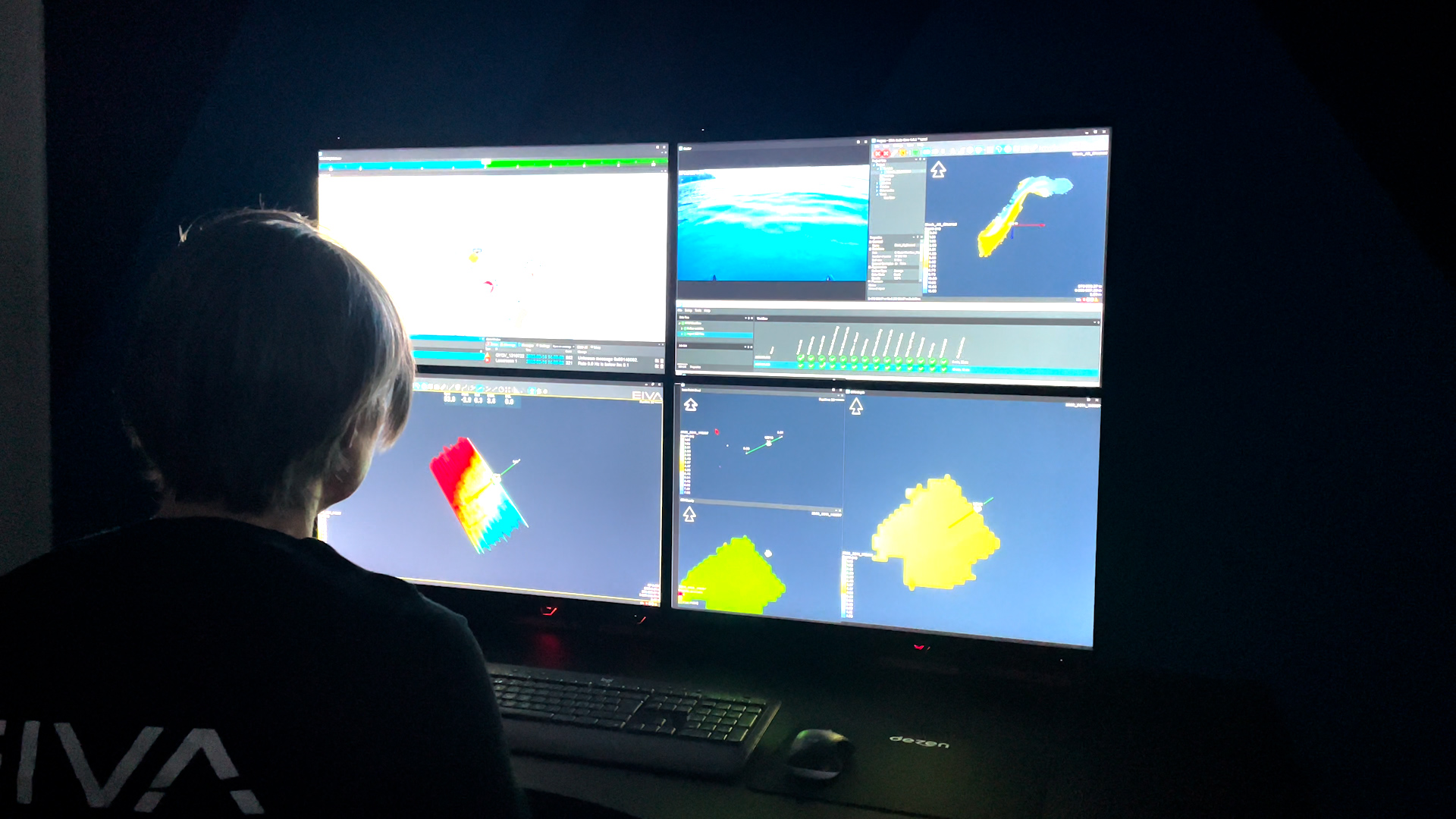 Want to attend free webinars?
The ongoing EIVA LIVE webinar series keeps you up to date on our latest software and hardware developments – with the possibility to dive deeper and ask our experts questions. Past webinars have showcased solutions such as our autopilot and software for autonomous hydrographic surveys, as well as new automated ROV inspection modes.