NaviSuite Cloud Viewer – 50 GB
Supplier:

Product no :

NS.CLV.50
Key features and benefits
Cutting a long navigation story short: What you get

Navigate 3D visualisations from a web browser and share data easily, efficiently providing extensive data deliverables to end clients.

Cutting a long project sharing story short: What you get...

Diving further into the details of how the NaviSuite Cloud will provide fast, secure and low-cost data sharing for your NaviSuite projects:

Cost savings on your computer and local storage requirements
… by using NaviSuite Cloud to share data, there are no special the requirements to computer/OS, software installation and storage capacity of the device you, your colleagues or your end clients view the results on

Time-efficient data handling with no need for copying over data
…. by uploading and managing projects within the My EIVA front end you can quickly get an overview of projects and manage who can view them

High performance 3D rendering from virtually any device

… by uploading and viewing large 3D models rendered in NaviSuite Cloud, the quality will remain high no matter the restrictions of your own viewing device

Providing your end clients a great service
… by delivering extensive data sets in an intuitive, high-performing interface that is easy to access and navigate – no matter where they are or what device they're using

Choose the plan that matches your disk usage
… ranging from 50 to 500 GB

General visualisation tools

NaviSuite provides powerful 3D visualisation features. Data can be visualised in 2D, 3D, side view or by time, along with observation logs.

General visualisation features

NaviSuite Cloud features the same high-performance 2D/3D visualisation tools as NaviModel Viewer, allowing you and your customers to see results from every angle. See examples below.

Observation logging

View registered observations with synchronised data displays.

Observations made in a pipe inspection displayed in NaviSuite Cloud Viewer – data courtesy of Equinor and DOF Subsea

View waypoints

Mark points of interests with waypoints or digitized lines. Viewers can see and toggle this as a layer.

MBES and LiDAR harbour inspection data visualised in 3D in NaviSuite Cloud Viewer – along with waypoints to mark points of interest

3D seabed terrain

Seabed terrain can be visualised in a 3D environment.

Multiple Map Views

Multiple Map Views are available. Each individual Map View window can be configured separately to display only the information required.

Background Maps

Background Web Map Service (WMS) maps can be displayed.

2D, 3D and side-view displays

2D, 3D or Side views allows the user to quickly change the view facilitating better data interpretation.

Profile views

The following profile views are available:

• Cross Profile

• Long Profile

• Quick Profile

• X & Y Axis Profile

• View Profile

Project management tools

In EIVA's web portal, My EIVA, you can upload, manage and share your NaviSuite projects easily and quickly.

Project management

In EIVA's web portal, My EIVA, you can upload, manage and share your NaviSuite projects easily and quickly.

When you upload NaviSuite projects to My EIVA, you can see them in an overview under Projects. Here you can organise them in folders if needed.

Share NaviSuite projects while keeping data secure. You can keep projects private, or you can give access to selected project(s) to your end clients and colleagues. You can define specific people you wish to share it with or make it available to anyone within your organisation. If you have set it to Private, those receiving access to data cannot share it with others without your permission. If you have set it to Public, those with the link can share it with others – and you can change it to private or make a new link to remove access if you need.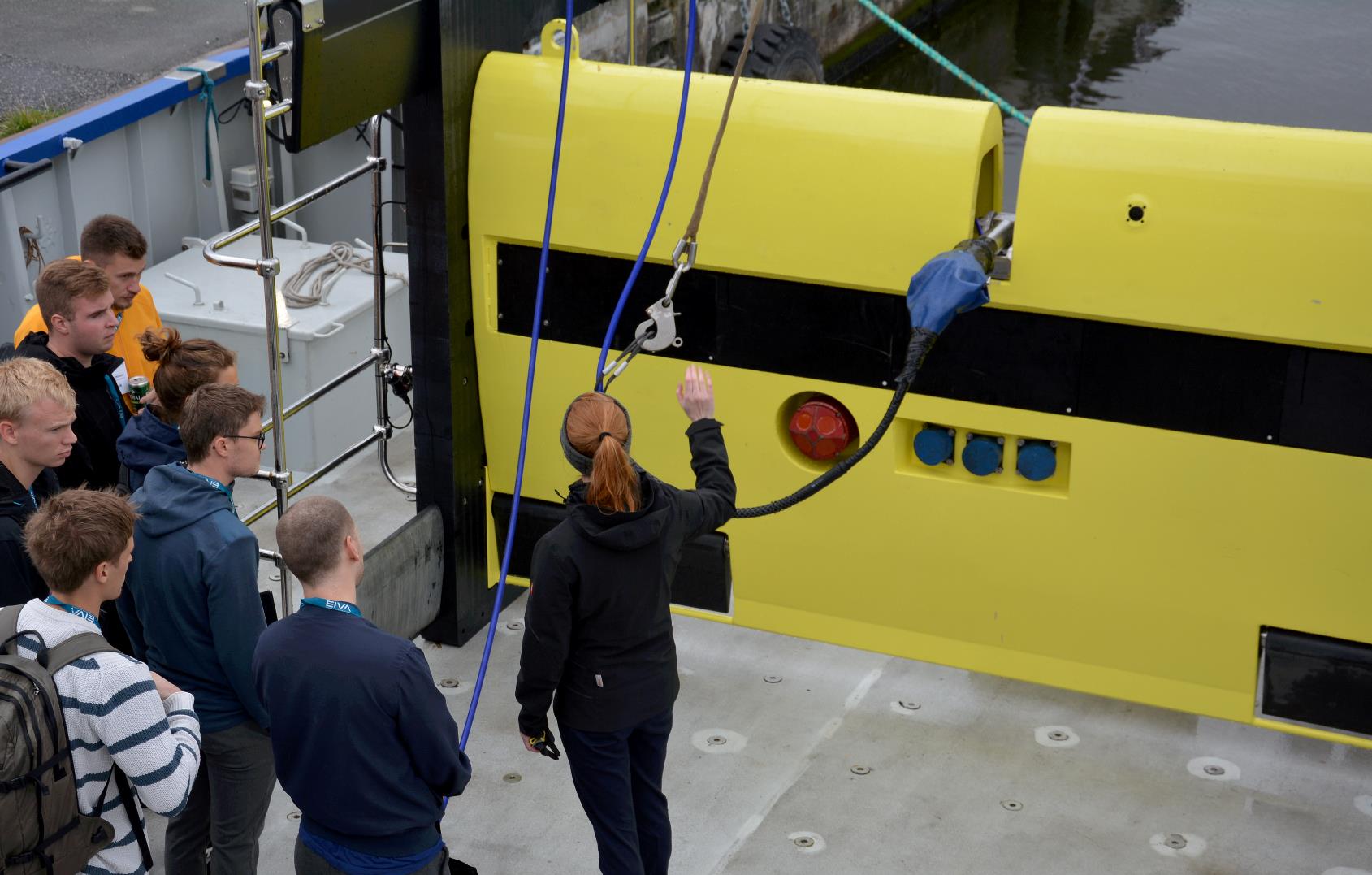 Join us for demos and networking
At EIVA Demo Days Denmark, 20-21 September 2023, we will offer presentations on and demos of the latest news from the EIVA NaviSuite software world, EIVA's hardware portfolio and other equipment developed by some of the strongest players in the offshore and shallow water industry.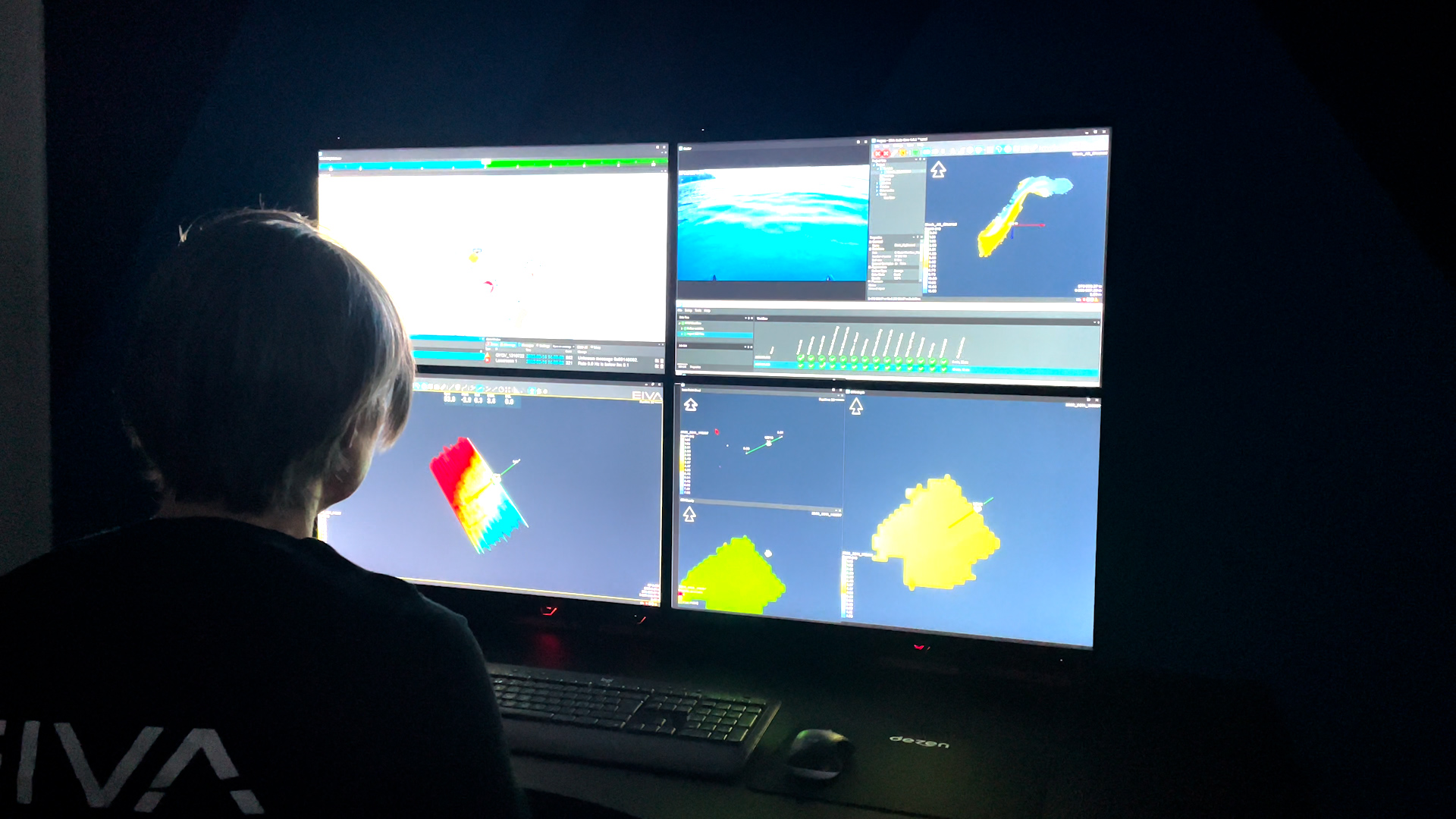 Want to attend free webinars?
The ongoing EIVA LIVE webinar series keeps you up to date on our latest software and hardware developments – with the possibility to dive deeper and ask our experts questions. Past webinars have showcased solutions such as our autopilot and software for autonomous hydrographic surveys, as well as new automated ROV inspection modes.