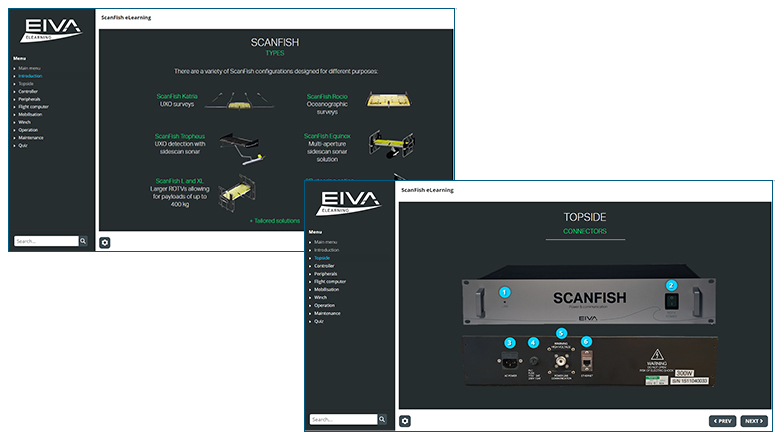 The aim of this module is to provide the knowledge and skills to set up, deploy, control and maintain EIVA's ScanFish ROTV. It is intended to be a precursor to a practical workshop where you will get hands-on experience with the ScanFish.
The module covers the following topics, among others:
The topside system
The ScanFish controller
3D motors
Vital parts of the ScanFish
The Flight computer
OceanEnviro Winch
How to mobilise the ScanFish
How to launch and retrieve the ScanFish
Operating the ScanFish
Performing maintenance on the ScanFish
Estimated time: 3-4 hours
The module finishes with a quiz which, once passing, allows you to print a certificate of completion.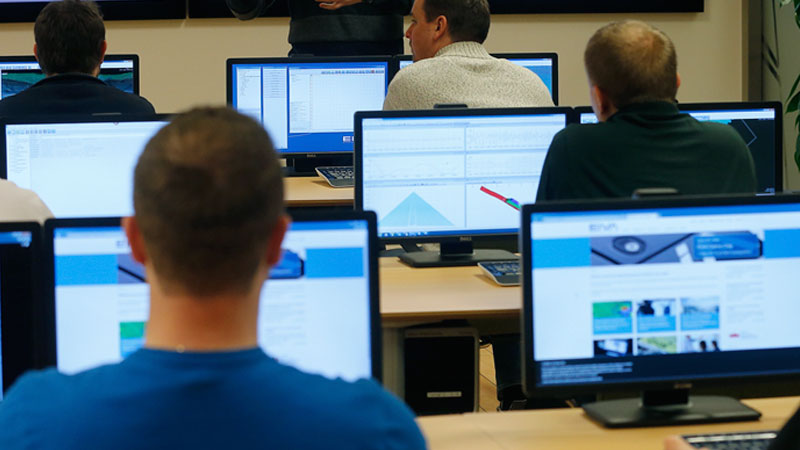 NaviSuite eLearning
Want to learn more?
Available modules
Releases in the coming months
Modules to come