The aim of this NaviScan 9.0 Essentials eLearning module is to introduce the NaviSuite family's NaviScan solution for data acquisition, visualisation and quality control of multi-beam, side-scan sonar and laser data.
Users are introduced to the theory, location and operation of all tools without going into excessive detail. How-to videos and use cases deliver greater depth of understanding to enhance the learning experience.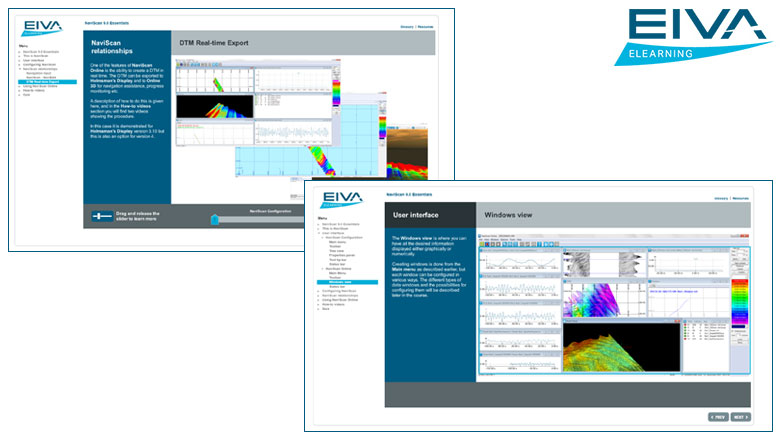 The NaviScan 9.0 Essentials eLearning module covers the following topics:
Module overview – introduction to the eLearning module
Introducing NaviScan – the purpose of NaviScan, the main components, and the overall dataflow
The software – brief introduction to the underlying file and folder structure
The user interface – introduction to the main user interface of the package
Configuring NaviScan – setting up a job using the NaviScan configuration tool NSConfig
Time tagging – special focus on how to treat high-accuracy data in regards to timing
Data acquisition – how to operate NaviScan in real time for collection and quality control of the data
Connection – how NaviScan interacts with other modules such as NaviPac and NaviEdit
Tools – introduction to various tools in NaviScan such as exporting to XTF, VYZ or FAU
Quiz – interactive multiple-choice quiz
The primary audience for the eLearning module is online surveyors or similar positions that need to configure or operate a task using NaviScan.
Estimated duration: 1.5 hours, including a quiz after which you can print a certificate with your score.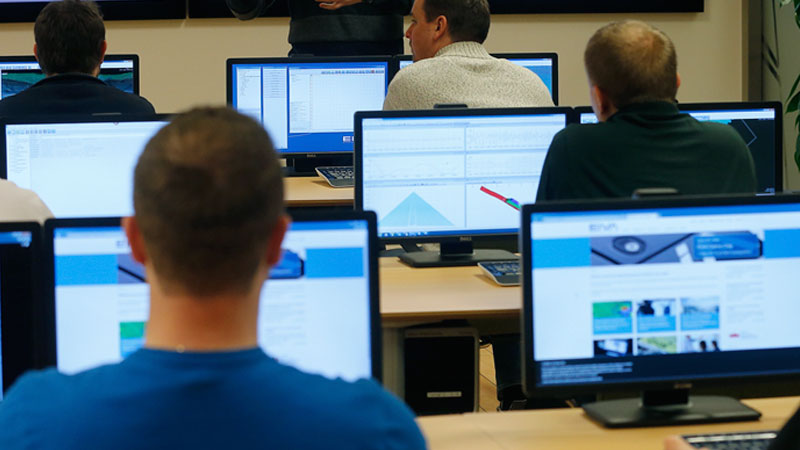 NaviSuite eLearning
Want to learn more?
Available modules
Releases in the coming months
Modules to come