In today's offshore market, quality and efficiency are a top priority. Securing your projects' quality by correctly calibrating and verifying the vessel's USBL system is vital for the end results. Small mounting errors will result in large positioning errors in operation, which becomes even larger as the depth increases. Knowing how to use the calibration module as well as understand the data ensure you optimal use of your survey spread.
The NaviPac 3.10 USBL Calibration Essentials eLearning module is designed to provide training and information for the survey team on how to use EIVA NaviPac for calibration of the vessel's USBL system. Other functionalities of the calibration software module are also introduced.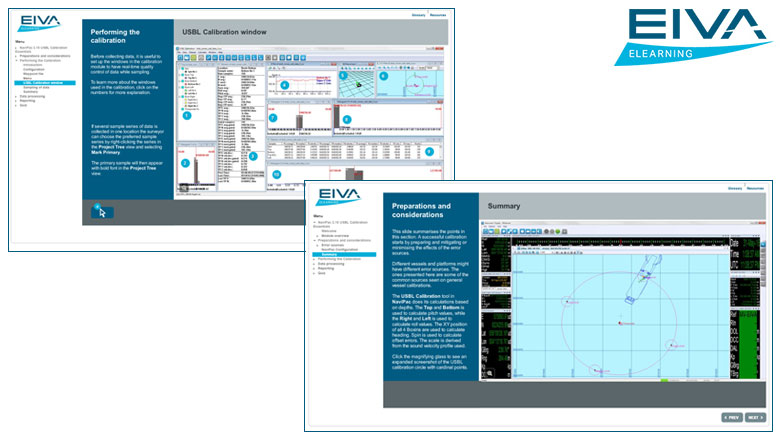 The scope of the eLearning module includes:
General introduction to the USBL Calibration software module
How to improve efficiency and quality of calibration
Detailed description of the various functionalities
Editing and cleaning of data
Automatic calibration calculations
How to interpret the results and the quality of the calibration
Reporting of results
Quiz
The primary audience for the module is online surveyors performing ROV and similar underwater positioning tasks using USBL, but this module is also useful to data processors.
Estimated duration: 1.5 hours, including a quiz after which you can print a certificate with your score.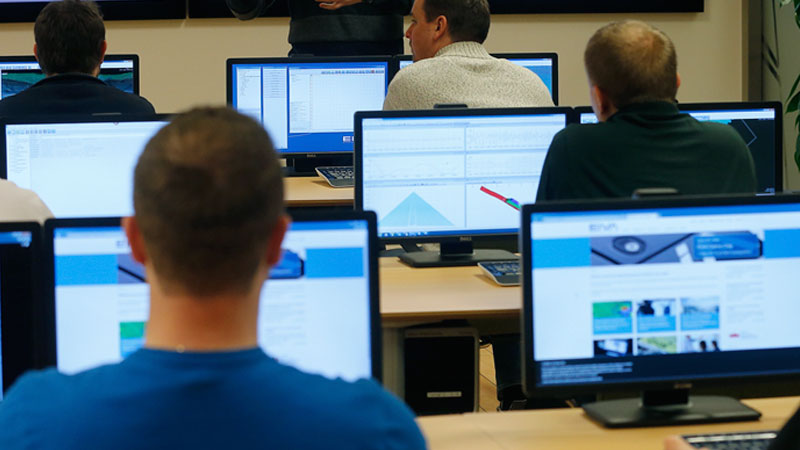 NaviSuite eLearning
Want to learn more?
Available modules
Releases in the coming months
Modules to come