The aim of this module is to provide an introduction to the NaviModel environment, as the second of two modules.
Users are introduced to the theory, location and operation of NaviModel tools without focusing on excessive detail. The learning experience is enhanced by how-to videos which deliver greater depth.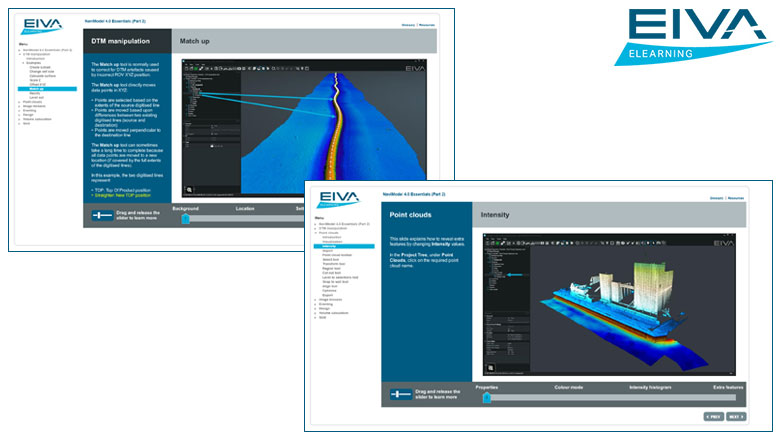 NaviModel 4.0 Essentials (Part 2 of 2) covers the following topics:
Module overview - introduction to the eLearning module
DTM manipulation - how to manipulate poor quality data in XYZ, focusing on Create subsets, Change Cell Size, Scale z, calculate interpolated surfaces, Offset xyz, Match up, Rectify and Level out
Point cloud manipulation - how to manipulate point clouds, focusing on transform and select tools
Image mosaics - how to display and control image mosaics
Eventing - how to create events from video or DTM
Design - how to design rockdumps and dredging areas before project start
Volume calculations - how to calculate volumes from different models / surfaces
Quiz - interactive multiple choice quiz
The primary audience for the module is data processors, but this module is useful to all disciplines as it provides an excellent introduction to the NaviModel environment.
Estimated duration: 3 hours, including a quiz after which you can print a certificate with your score.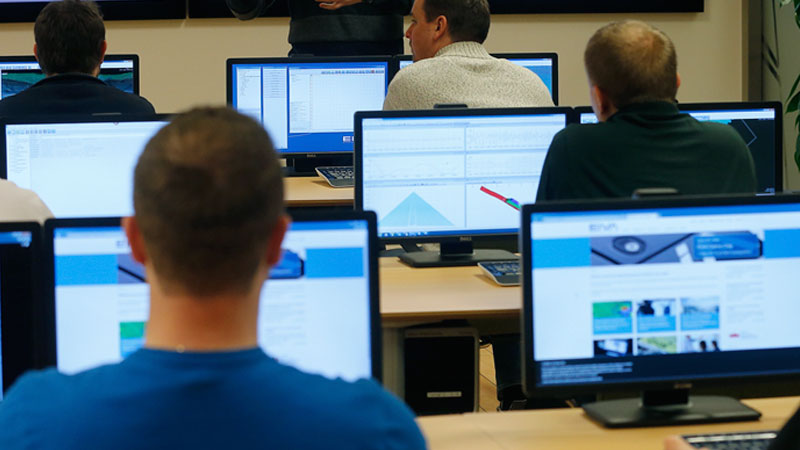 NaviSuite eLearning
Want to learn more?
Available modules
Releases in the coming months
Modules to come