The aim of this module is to provide an introduction to the NaviModel environment, as the first of two modules.
Users are introduced to the theory, location and operation of NaviModel tools without focusing on excessive detail. The learning experience is enhanced by how-to videos which deliver greater depth.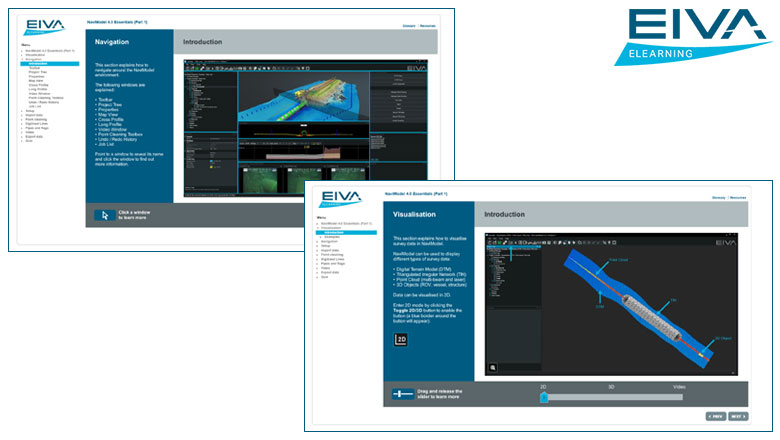 NaviModel 4.0 Essentials (Part 1 of 2) covers the following topics:
Module overview - introduction to the eLearning module
Visualisation - how to visualise data (ie DTM, TIN and Point Cloud)
Navigation - how to navigate around the NaviModel environment, focusing on Project Tree, Properties, DTM Window, Cross Profile, Long Profile, Video Window, Point Cleaning Toolbox, Undo / Redo History and Job List
Setup - how to setup geodesy and project settings
Import data - how to import internal EIVA data formats and external data formats
Point cleaning - how to reject poor quality data points, focusing on Point Editor, Accept and Reject, Histogram Spike and Plane Cleaning, Stencil Cleaning, SCAN Set-up and Score and Components cleaning
Digitised lines - how to make, use and manipulate digitised lines
Pipes and flags - how to make use and manipulate pipes and flags
Video - how to display and control video
Export data - how to export data, focusing on runline, digitised line, pipes and flags, screenshot, database and chart export options
Quiz - interactive multiple choice quiz
The primary audience for the module is data processors, but this module is useful to all disciplines as it provides an excellent introduction to the NaviModel environment.
Estimated duration: 3 hours, including a quiz after which you can print a certificate with your score.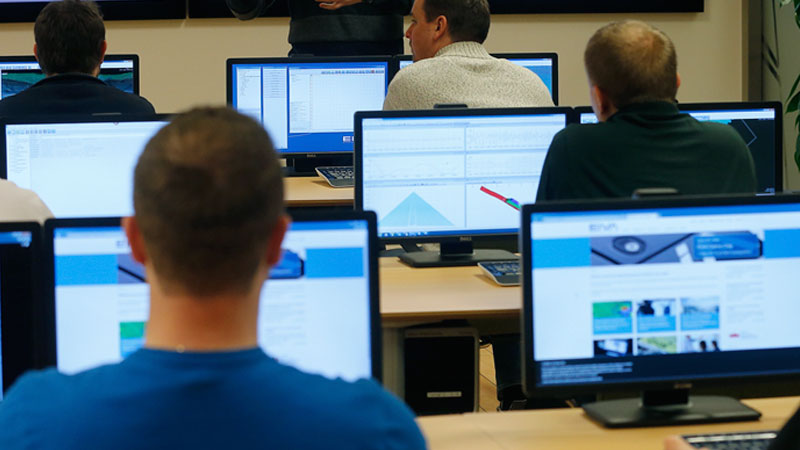 NaviSuite eLearning
Want to learn more?
Available modules
Releases in the coming months
Modules to come