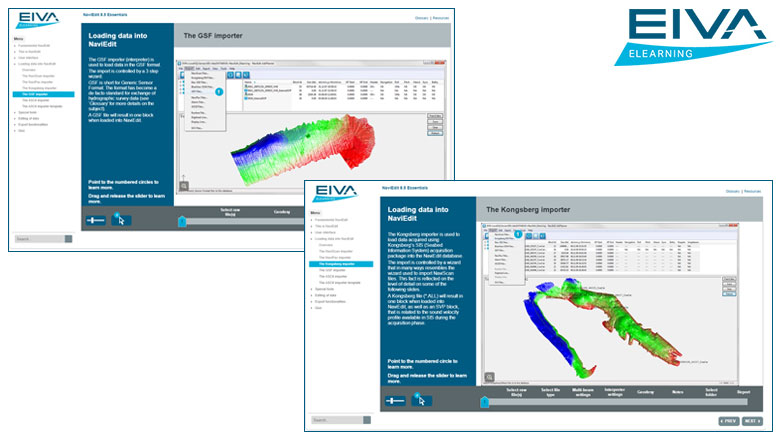 The aim of this NaviEdit 8.5 Essentials eLearning module is to provide an introduction to the NaviEdit sensor processing package.
Users are introduced to the theory, location and operation of all NaviEdit tools without going into excessive detail. How-to videos and use cases deliver greater depth of understanding to enhance the learning experience.
NaviEdit 8.5 Essentials covers the following topics:
Module overview – introduction to the eLearning module
Introducing NaviEdit – the purpose of NaviEdit, the main components (JobPlanner, HeaderEditor, DataEditor and the data exporter) and the overall dataflow
Database – a brief introduction to the underlying SQL database and the management of it
The user interface – introduction to the main user interface of the package
Importing data – overview of loading data into the NaviEdit system, based on various use cases covering NaviScan MBE data, NaviPac data, Kongsberg SIS, generic GSF and ASCII data
Tools – introduction to various tools such as batch processing, data merger and recovery
Editing – in-depth walkthrough of the data editing process, based on use cases for vessel-mounted MBE, ROV-mounted MBE, NaviPac single beam, magnetometer and 2D seismic
Exports – how to export the data out of NaviEdit into NaviModel and various other systems
News in 8.5 – focus on the new USBL recalculation tool introduced for NaviPac 4 data
Quiz – interactive multiple choice quiz
The primary audience for the eLearning module is data processors, but this module is useful to all disciplines, including online surveyors, as it provides an excellent introduction to the NaviEdit environment.
Estimated duration: 5-7 hours, including a quiz after which you can print a certificate with your score.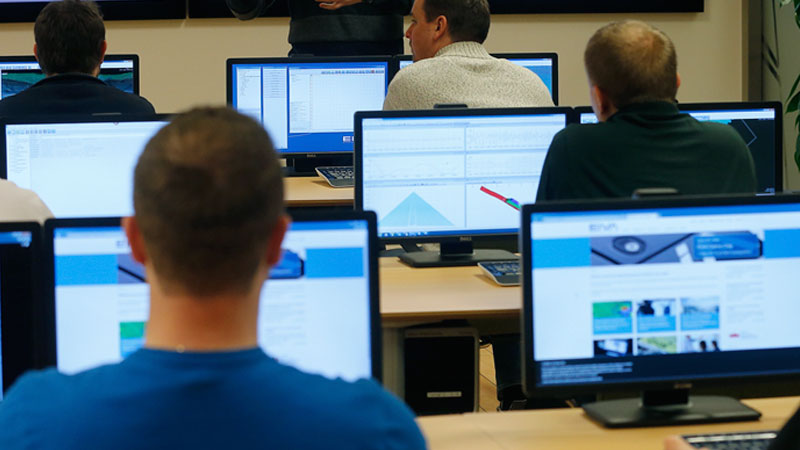 NaviSuite eLearning
Want to learn more?
Available modules
Releases in the coming months
Modules to come