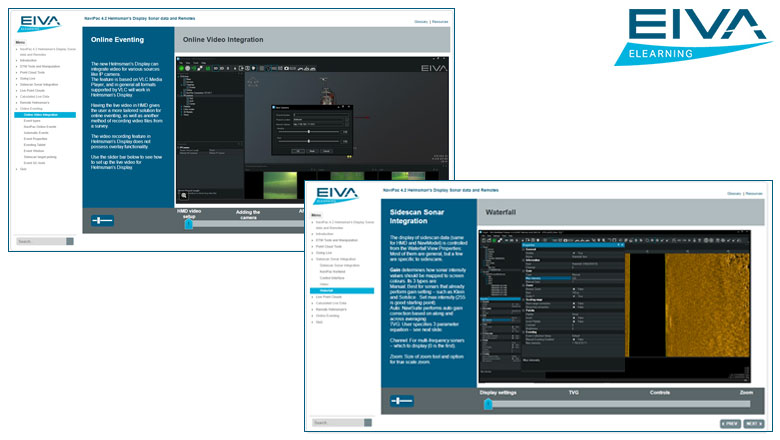 The aim of this module is to introduce the learner to the new features in Helmsman's Display that relate to sonar data and remotes.
The module covers the following topics, amongst others:
How to establish a connection to NaviScan to get MBE, laser and sidescan sonar data displayed in NaviScan
How to connect to NaviPac and remote Helmsman's Displays
An introduction to the new setup for custom live data
An explanation of Live Point Clouds and DTM Tools
Features for point clouds
The use of sidescan data in waterfall display – include target picking and eventing
How to create advanced Data Views based on mathematical formulas
Setup of master and remotes, a network of NaviPac displays on the vessel using NaviPac Helmsman's Display for online eventing
The module ends with a quiz
Estimated duration: 2-4 hours, including a quiz after which you can print a certificate with your score.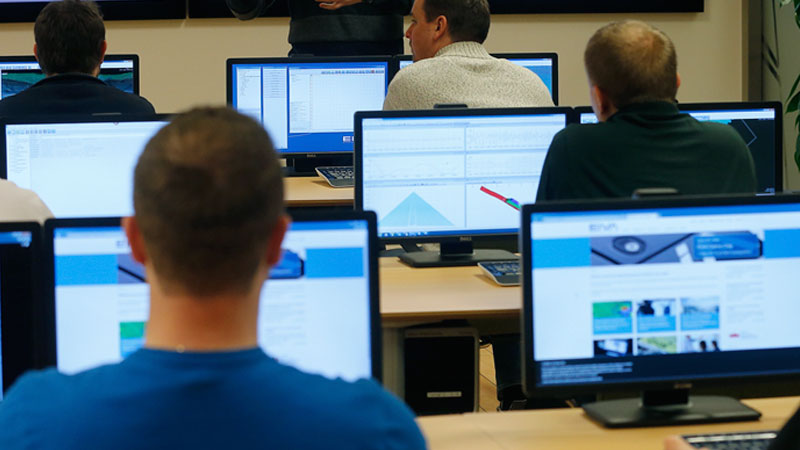 NaviSuite eLearning
Want to learn more?
Available modules
Releases in the coming months
Modules to come