The aim of this module is to provide an introduction to the NaviModel 4.2 tool for pipe and cable route inspection.
Users are introduced to the theory, location and operation of the NaviModel 4.2 tools without focusing on excessive detail. The learning experience is enhanced by how-to videos which deliver greater depth.
Users are recommended to have completed the two NaviModel 4.0 Essentials eLearning modules prior to commencing on this module.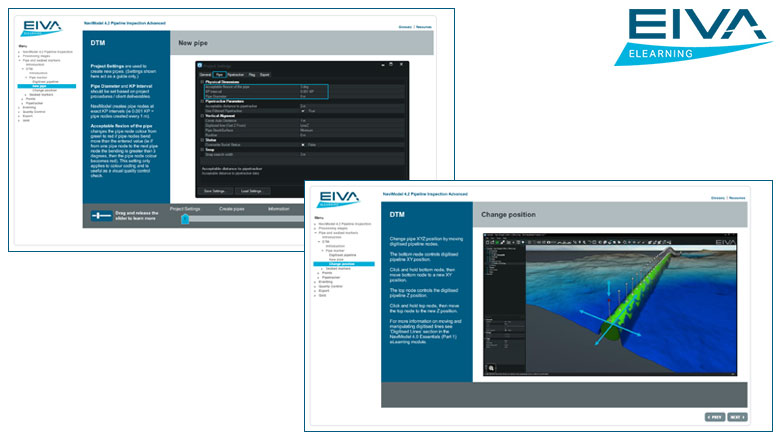 NaviModel 4.2 Pipeline Inspection Advanced covers the following topics:
Module overview – introduction to the eLearning module
Processing stages – quick introduction to the processing stages in NaviEdit and NaviModel. Most of this links back to the standard elearning modules
Pipe and seabed markers – how to identify the pipe and the seabed markers (flags). Instruction to an intensive toolbox based on DTM, raw points or pipetracker
Eventing – how to find the main components in the eventing toolbox. This is a supplement to NaviModel 4.0 essentials part 2
Quality control – how to qc your inspection data and use the various views in the tool
Export data - how to export data, focusing on points, terrain, pipes and flags, profiles, events and images/video clips
The module ends with a quiz
The primary audience for the module is data processors working with pipe or cable route inspection, and the user is expected to have basic knowledge to NaviModel in general.
Estimated duration: 3 hours, including a quiz after which you can print a certificate with your score.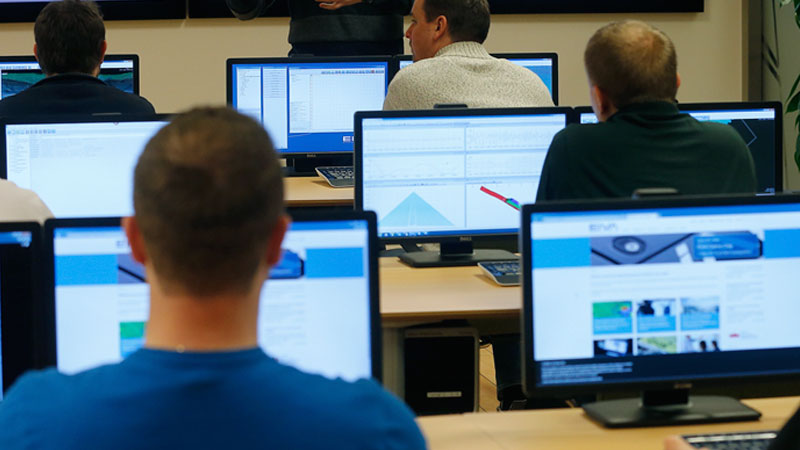 NaviSuite eLearning
Want to learn more?
Available modules
Releases in the coming months
Modules to come