NaviSuite data processing
Conducted by:

Product no :

20230464
23-26 Oct 2023 Virtual training
Venue & Language
The course will be held virtually, via Microsoft Teams and conducted in Brazilian Portuguese.
Entry requirement
Attendance at the NaviSuite blended learning training courses presupposes that participants have passed the relevant EIVA eLearning modules prior to the start of the course. The training course will be conducted in Brazilian Portuguese.
EIVA eLearning modules to be passed prior to attending the classroom training:
NaviEdit 8.5 Essentials
NaviModel 4.0 Patch Test Essentials
NaviModel 4.0 Essentials (Part 1)
NaviModel 4.0 Essentials (Part 2)
EIVA eLearning
Access to EIVA eLearning will be provided for 30 days free of charge to allow the participant to prepare for the course and to continue practicing the newly learned skills afterwards. Additional access in 12 months can be purchased at the reduced price of €110
Training days
Day 1: NaviEdit
Day 2-4: NaviModel and patch test calibration
Learning objectives
The blended learning course is structured around a general curriculum to give course participants a broad understanding of the EIVA NaviSuite Navigation and acquisition software solutions and make them confident in using them in operation.
The training consists of case-based training sessions, in which an instructor will guide the participants through a series of hands-on training scenarios based primarily on the information acquired from the eLearning modules combined with a short introduction to each main topic by the instructor.
During the course, participants are guided through how to:
Understand the basic architecture of NaviEdit, NaviModel and NaviPlot
Conduct import, editing and export of sensor data and multibeam in NaviEdit environment
Conduct a patch test calibration
Create and manipulate waypoints, lines and runlines
Use different background map formats (tif, shp, dwg, dxf…)
Conduct volume and area calculations in NaviModel
Use the various tools available under Point Cleaning Toolbox for efficient multibeam data cleaning,
Explore the various DTM tools in NaviModel
Work with Pointclouds in NaviModel
Utilize the reporting and eventing features of NaviModel
NaviModel video and track integration and mosaic
Export data from NaviModel using generic and built-in tools
Create simple contour and bathymetry plots in NaviPlot
Introduction to Deep Learning based eventing
Introduction of Workflow Manager
Target group
The course is aimed towards Surveyors, Data Processors and other professionals with basic survey knowledge who wish to be able to learn how to process various sensor data including navigation and multibeam data processing.
Entry level
A minimum score of 80% in all the required EIVA eLearning modules is requested. The training course is conducted in Portuguese.
Duration
The duration of the classroom training is four days with training of the group taking place from 10.00 – 14.30 local Rio de Janerio time with 30min break for lunch between 12.00 and 12.30. At the end of the training session, the instructor will give the trainees relevant excercises to hand back to the instructor at the start of the session the day after. The instructor will be available for catch-up, assistance and questions from the individual participants if requested at a pre-agreed convenient time.
Completion
An EIVA NaviSuite Training Certificate is issued to each trainee upon completion of the course.
Access to NaviSuite
EIVA NaviSuite can be downloaded from our website for preparation purposes and can partially run in demo/simulation mode. Activation codes for full access and activation of the relevant NaviSuite software is provided for 30 days as part of the course
Technical information
The participant must have a stable internet connection to run Microsoft Teams smoothly
Minimum PC specifications:

OS Windows PRO Edition 10 or 11
8 GB Ram as a minimum
20 GB disk space
Graphics board 1GB Ram
The user must have administrative rights over the PC


Other requirements:

A mouse with scroll function
A headset
2 x monitors (one to view the training and one to perform the tasks)
Internet connection via LAN is recommended to avoid fluctuations in the connection
Further details about the hardware and software specs can be found here
Securing your seat
There is room for up to 8 participants at our virtual training courses and your seat is secured once we have received your payment. We only accept orders that are paid by credit card in our webshop
For further information, please do not hesitate to reach out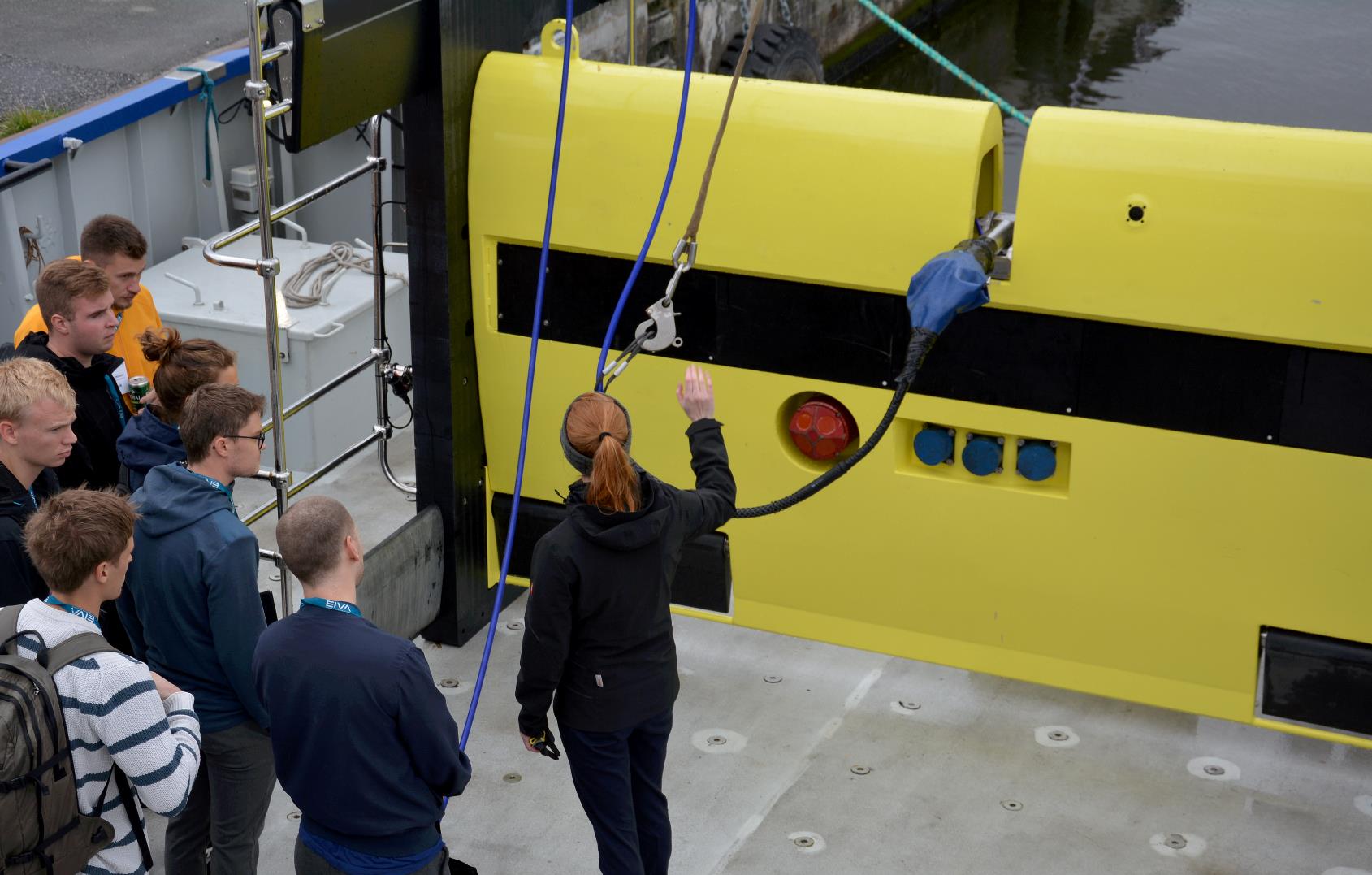 Join us for demos and networking
At EIVA Demo Days Denmark, 20-21 September 2023, we will offer presentations on and demos of the latest news from the EIVA NaviSuite software world, EIVA's hardware portfolio and other equipment developed by some of the strongest players in the offshore and shallow water industry.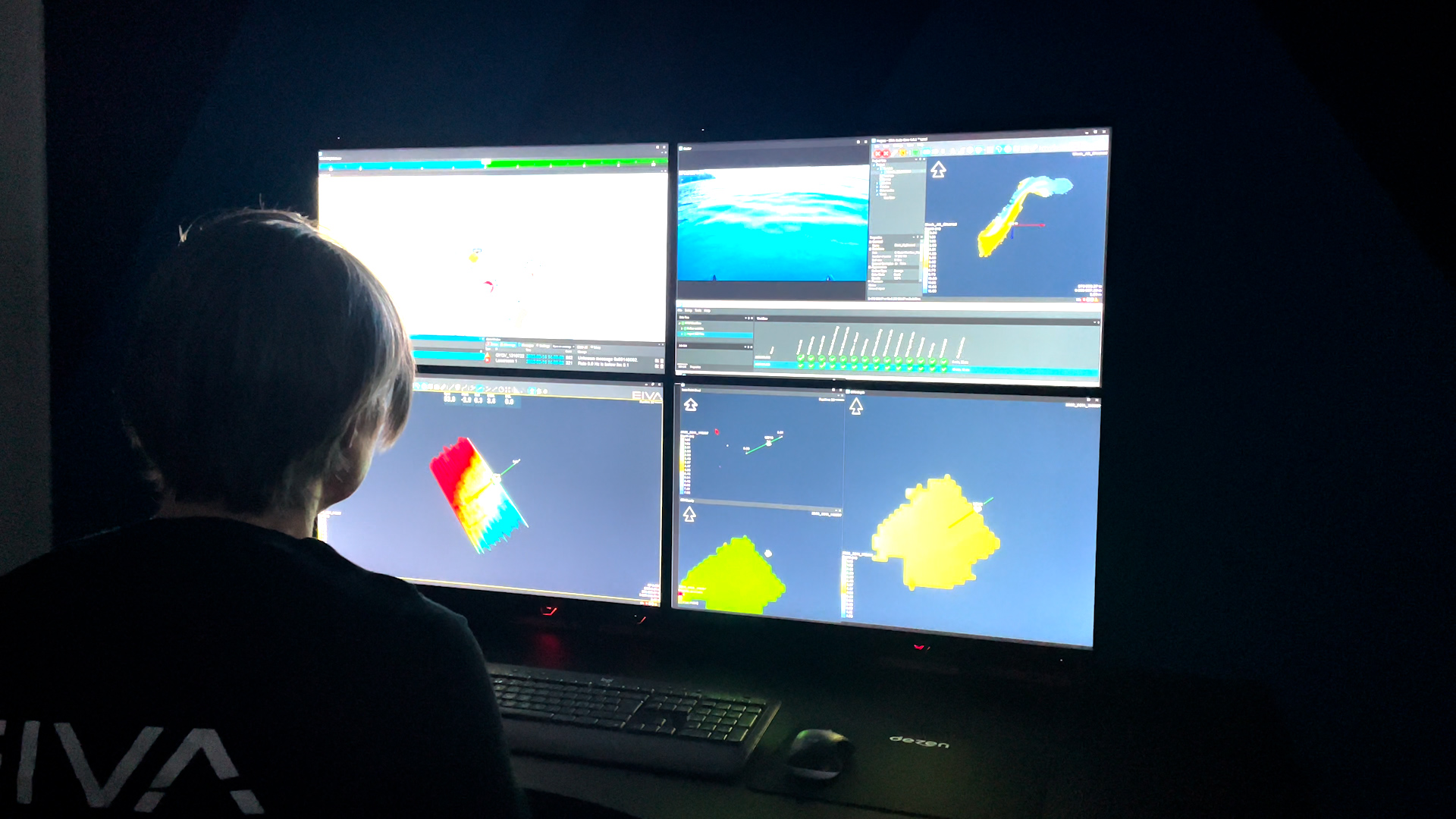 Want to attend free webinars?
The ongoing EIVA LIVE webinar series keeps you up to date on our latest software and hardware developments – with the possibility to dive deeper and ask our experts questions. Past webinars have showcased solutions such as our autopilot and software for autonomous hydrographic surveys, as well as new automated ROV inspection modes.