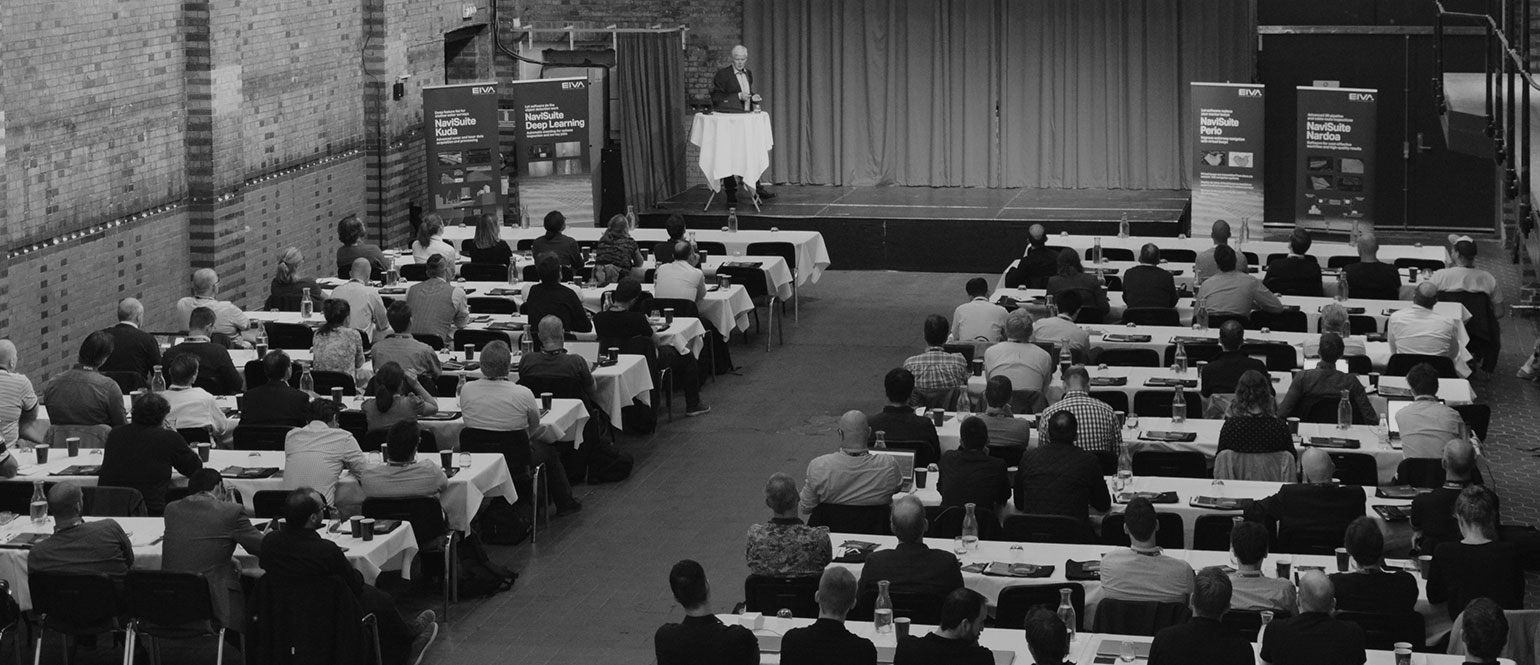 Do you want to dive deeper into the details of EIVA's hardware and software solutions for operations at sea? Then join us at the EIVA Days Denmark 2019
The two day event takes place 25-26 September in Aarhus, Denmark. The agenda will offer presentations on and demos of the latest news from the EIVA NaviSuite software world, EIVA's hardware portfolio and other equipment developed by some of the strongest players in the offshore and shallow water industry.
On Wednesday 25 September, we'll focus on the NaviSuite products, with presentations covering the latest news, features and developments. Our software team will be present, allowing for one-on-one discussions with the experts behind the NaviSuite product range between the presentations as well.
The day ends with a networking event with a dinner.
On Thursday 26 September, we'll line up a long list of solutions from the EIVA product portfolio, both software and equipment, and third-party suppliers through presentations as well as offshore and onshore demos. This includes setting out to sea with the Aarhus University research vessel AURORA with a ScanFish ROTV (remotely operated towed vehicle) on board.
We will also carry out demo surveys before the event, thereby expanding the agenda with presentations on data gathered and processed prior to the live demos. Moreover, you will get a chance to see the data being processed and analysed in NaviSuite, and to meet up with our hardware and software experts.
Practical details
Participation is free of charge. We only ask that you sign up via the form below so we know how many we'll be welcoming.
Depending on your interests, you are welcome to attend either one of the days or both of them. We would also like to invite all participants to the networking event on the evening of Wednesday 25 September.
Please note that there are limited seats available for the AURORA trips due to security reasons.
We hope to see you there – please also note that we will be hosting a similar event in Scotland on 10 October, which offers a less extensive agenda, focusing primarely on software.
Agenda
We're still putting the final touches to the official agenda of the EIVA Days Denmark 2019. For now, we can say as much that it will include the following, with more items to come:
NaviSuite Mobula, our new software solution with ROV steering and sonar data features, including demos with
Most recent developments from our machine learning / deep learning team, including

Above-water VSLAM (Visual Simultaneous Localisation And Mapping) functionalities

New features in the NaviSuite product range, covering

Rig move operations – We are moving our rig move and tug management solutions to NaviPac 4, which introduces a number of advanced features
Further additions to features related to import of navigation maps, as we now use a new WMS technology which allows for integration with eg SevenCs' map server
UXO surveys
Seismic surveys
NaviSuite Kuda for hydrographic surveys which has seen the introduction of numerous new features since last years' EIVA Days Denmark, including auto-pilot features for USV surveys
NaviSuite Perio, our virtual marker buoy solution, which now transmits up to 250 virtual buoys per transponder
NaviSuite Uca, our 3D software solution for dredging operations
Our QC Toolbox for subsea data quality control

New developments to the ScanFish ROTV solution, including presentations/demos covering
Moreover, a number of equipment manufacturers will be joining to add to the product demos with a presentation on the most recent developments made to their product portfolios. These include
Naturally, we will also present examples of projects in which EIVA's products have been involved. Some of these will be by having the customer join as guest speaker. So far, the following has agreed to join us at the EIVA Days Denmark:
EIVA Days Denmark 2019 registration form