Thank you for your interest in the NaviModel 4.8 webinar
Get notified next time we hold webinars or training courses, introduce new solutions and more by following us on social media or subscribing to our newsletter at the bottom of the page.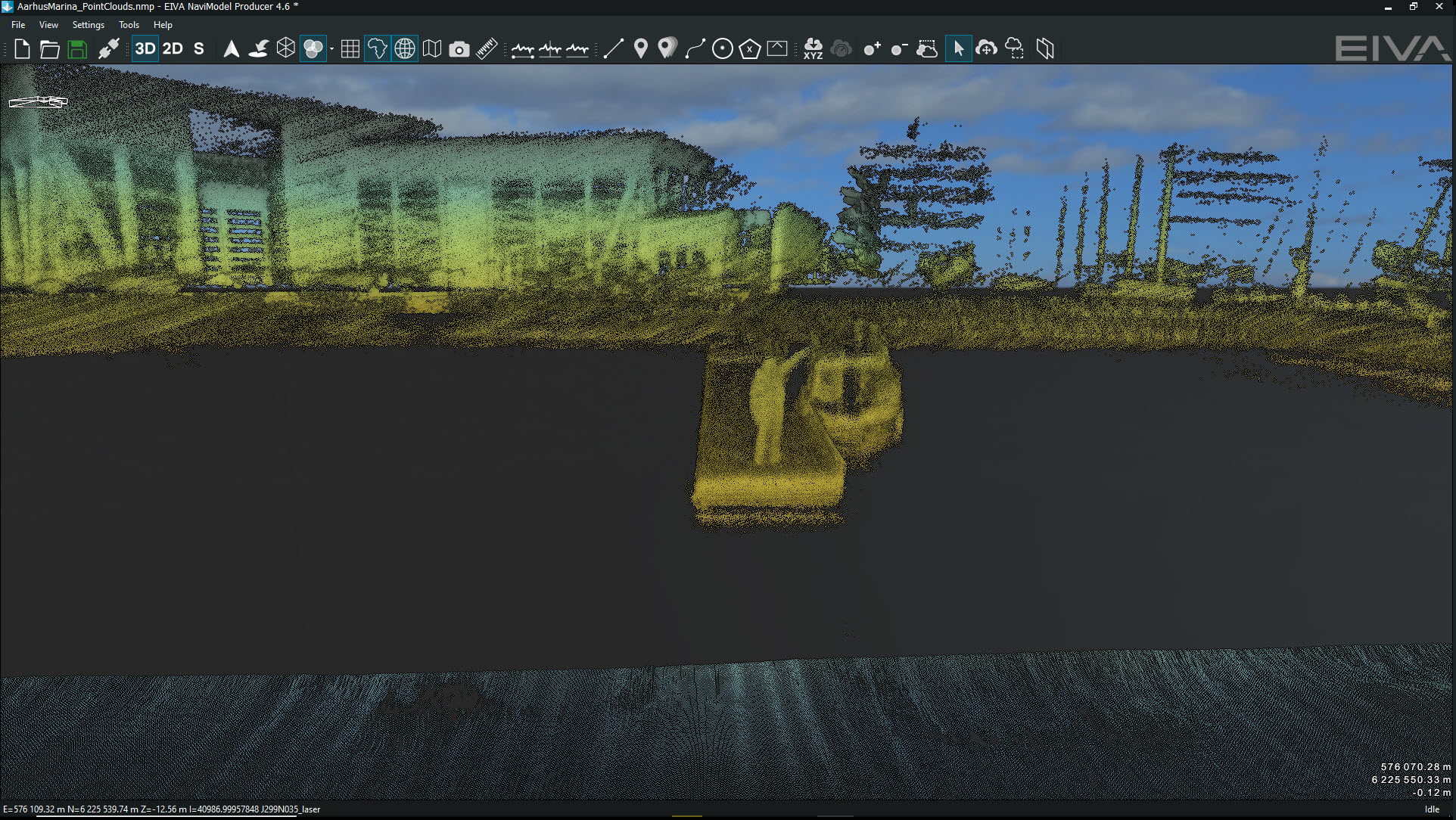 NaviModel 4.8
Presented by: Matthew Brannan, Area Sales Manager
Co-pilots: Jesper Knudsen, Senior Software Engineer
Alexandros-Panagiotis Giakalis, Software Engineer
This webinar is held twice, so you can attend when it suits you. The content of the webinar will be the same both days.
Date: 15 November from 10:00 – 11:00 AM, UTC+1
16 November from 17:00 – 18:00 PM, UTC+1
Join us in this EIVA LIVE webinar on tools for more efficiently visualising and sharing of data, overcoming challenges with ever larger data sets. Learn how you can get the most out of NaviModel, with new features for visualisation of sidescan sonar, AutoCAD, DTM gaps, 3D models and more. Dive into the details about the new point cloud engine implemented in version 4.8, which ensures you can render larger point clouds faster than ever – at a speed of ~300,000 to 500,000 points per second. In addition, with NaviSuite Cloud – Viewer, you can share large datasets within a web browser, so your end-client or colleagues can render it fast without any special requirements regarding computer/OS, software installation and local storage capacity. The webinar will conclude with a Q&A session, so you can leverage the expertise of Matthew Brannan and software engineers Jesper Knudsen & Alexandros-Panagiotis Giakalis.
Duration: 1 hour incl Q&A sessions
Sign up by clicking the link on the date you wish to attend